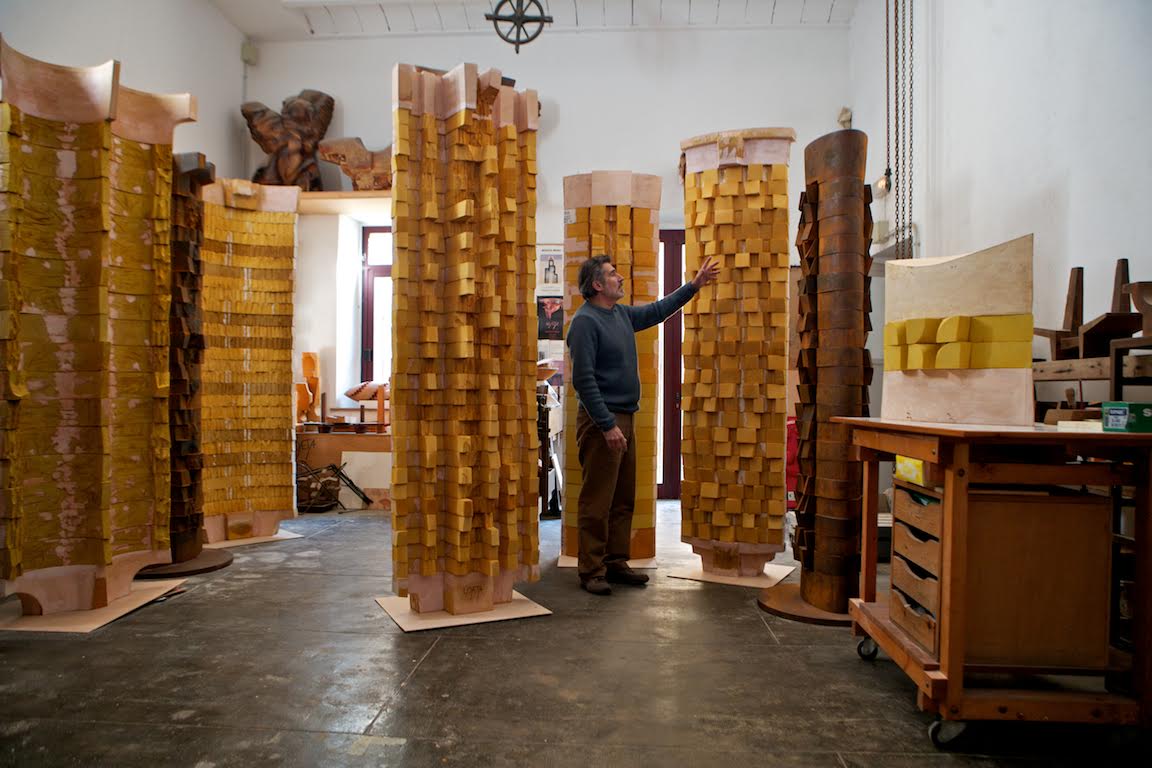 WORKS BY
ALBERTO
de UDAETA
Whether it is for monumental sculptures or smaller sizes, Udaeta works bronze and other metals with expert precision to give life to his structures which awaken our imagination and send us back into history and to the origins of architecture.
All his sculptures have a strong presence and emanate divine strength.
Big or small pieces, they can be placed inside or outside.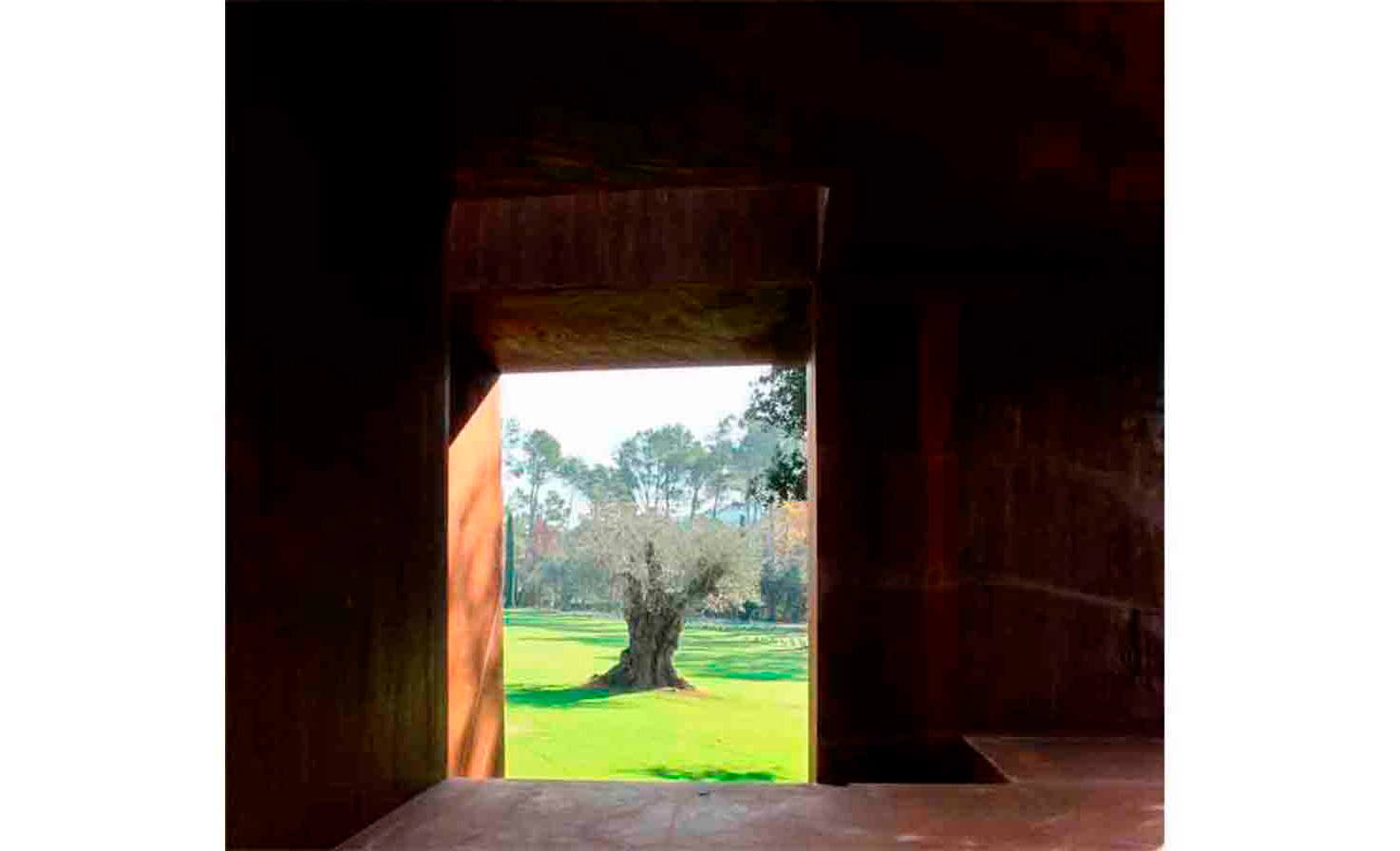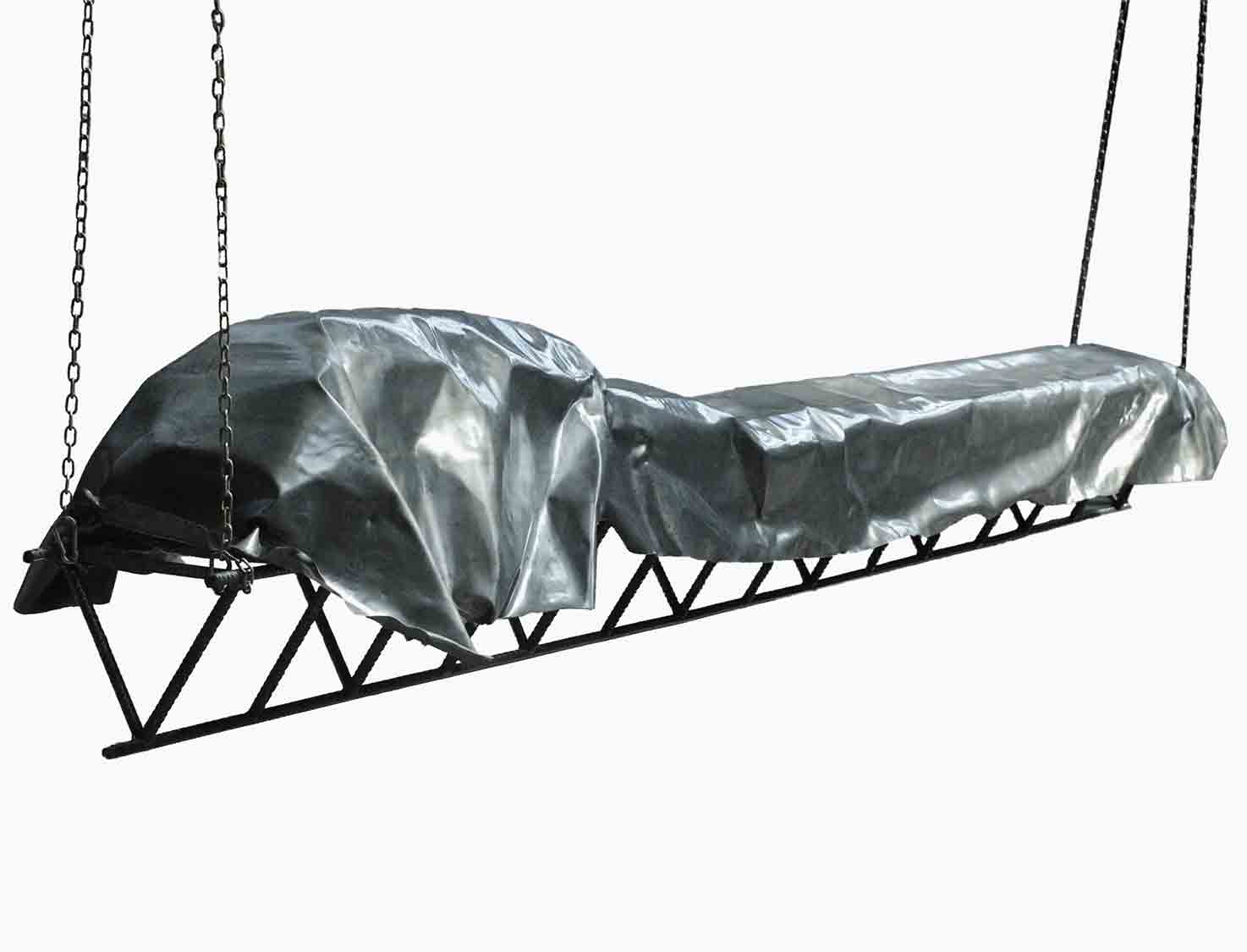 «Man on a Stretcher»
Lead
3,60 m
The sculpture is made of lead. Indeed, the feeling it produces is that of a terrible coldness, the psychic coldness of a metaphorical glacier and the bodily presence of a real glacier: of a body, a human body thrown into such terrible, cold and above all, immense isolation.
To be put there, on what I call a stretcher but what could also be a bridge between life and death, is to be thrown into a situation full of ultimate anguish. Not because death is so close, maybe. But because the body is made immobile, immobile like a glacier, immobile like a large solid piece of lead formed into a human shape under a blanket, under a cloth, covered by cloth. It is as if we see everything, hear everything, sense this and that – but the body, hidden under its cover, does not 'obey' us, it does not move anymore. Immobilized, I said, like the glacier the artist imagined, we confront ourselves in our loneliness. Is it the ultimate separation, the ultimate distance, that opens the gulf between us and the Other, us and 'life'? Is it the moment when, in almost unbearable clarity, with an undesired rigor, we confront what the artist calls our «essence» – that essence which may, in fact, be nothing but «our memory»?
Andreas Weiland